BIKE SHOW - it is worth to participate
We invite manufacturers and distributors of bicycles, bicycle accessories, sportswear, as well as cycling tourism organizers to participate in the BIKE SHOW Bicycle Festival.
WHO VISITS THE FAIR?
The fair is open to enthusiasts of the four wheels − adults, adolescents and children:
those for whom the bicycle is the daily means of transport,
those who cannot imagine spring and summer weekends without a bike ride
those looking for the perfect equipment for mountain routes
enthusiasts of mountain bike trials
IN GOOD TIME
The date of the BIKE SHOW is the perfect time to present the latest models of bikes, accessories and special clothing just before the spring-summer season.
Formula
All days of the BIKE SHOW will be dedicated to the general public. A huge test track will be created, where everyone will be able to test some models of bicycles. The fair will be co-created by the manufacturers and distributors of equipment such as scooters, longboards, unicycles, skateboards or roller skates. There will also be special guests: champions of bike stunts, travellers, experts.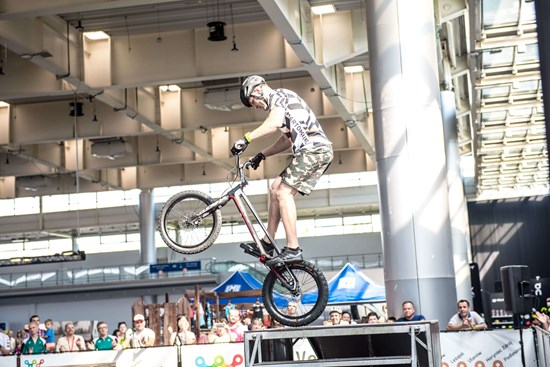 For people who ride their bikes professionally, as well as for enthusiasts of competitive roller skating and skateboarding, the BIKE SHOW will offer a skate park with an extensive zone of ramps and obstacles, where you will admire the skills and shows of professionals, but also try your hand at skating or skateboarding.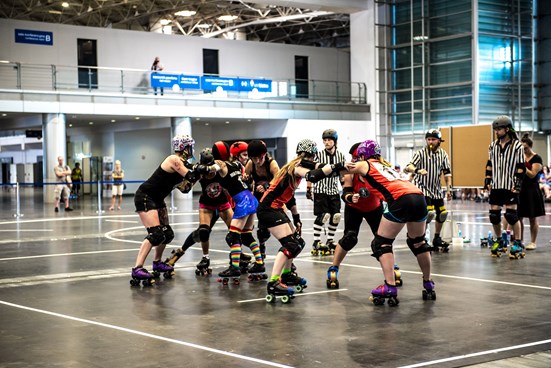 TOGETHER WITH POZNAŃ MOTOR SHOW
This year's Bike Show will be held alongside the Poznań Motor Show, a truly remarkable event dedicated to the future of motoring, industry trends and sustainable transport. This will give an additional 150 thousand visitors an opportunity to get familiar with a unique range of offerings dedicated to enthusiasts of two wheels and ecological means of transport. 
THE ORGANISER PROVIDES COMPREHENSIVE SERVICE ALSO INCLUDING THE PROMOTION OF YOUR PRODUCTS!
As part of the application for participation in the fair, we implement free-of-charge promotional activities for our exhibitors including:
An individual article in the News section on bikeshow.pl,
A dedicated post on Facebook as part of Poznan Sports Expo,
Information in newsletters sent to BIKE SHOW visitors,
The possibility of placing a video announcement prepared by the Exhibitor on Facebook.