Poznan Sport Expo is an event for sports enthusiasts and those who would like to start their adventure with sports.
SPORTS SHOPPING
The exhibition features the latest collections of sportswear, footwear and accessories for athletes, especially for runners. The exhibitors also offer a wide range of supplements, sports equipment or nutrients, as well as books devoted to running or a healthy diet.
AWAKEN THE SPIRIT OF SPORTS
The idea of Poznań Sport Expo is to promote physical activity. All the events accompanying the exhibition are prepared with this in mind, including meetings with famous athletes, as well as sports activities for children, adolescents and adults.
In 2018, we hosted, among others, Otylia Jędrzejczak, who together with petathlete Oktawia Nowacka and rower Julia Michalska, as well as athlete Justyna Święty-Ersetic, swimmer Alicja Tchórz, and former boxer and kick-boxer Iwona Guzowska, conducted physical education classes for pupils and students from schools in Poznań.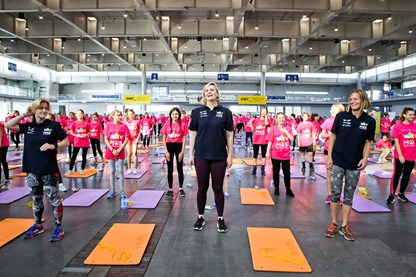 Qualified coaches, sports clubs and schools are also invited to participate in the fair to conduct classes on both advanced and amateur level. Participation in them is an opportunity to deepen your knowledge and to get a huge dose of motivation!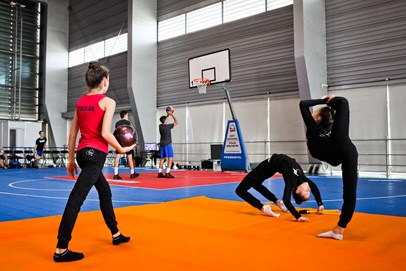 It will be no different in 2020. During the spring and autumn edition of Poznań Sport Expo, together with the partners of the fair, we plan to organise activities for children and youth. It will be the most sporty family weekend in Poznan!
POZNAŃ HALF MARATHON AND MARATHON      
Poznan racing events, which every year attract a total of several thousand runners, are among the most important in our country. They belong to the Crown of Polish Marathons and Half Marathons. The Participants' Zone for many years has been located in the immediate vicinity of the trade fair exhibition, and the finish of both runs is located on MTP Poznan Expo fairgrounds.